Day respite centre officially opens in Maribyrnong
On Friday April 8th, day respite centre officially opened its doors in Maribyrnong.
The first of its kind for Russian-speaking seniors, the Centre Day Respite Program by RERC/Russian Aged Care provides elderly clients day care and a respite for their full-time carers.
"We always have a responsibility to make sure our loved ones are safe, secure and getting the attention they need, said Irina Gussak, the coordinator of Centre Based Respite Program.
"If the person you care for lives with you, you w
ill sometimes need a break. Respite care provided by RERC/Russian Aged care means that our highly qualified staff look after the person you care for while you have a break. This program is valid for people who live at Western areas of Melbourne such as Point Cook, Werribee, Wyndham Vale, Maribyrnong, Moonee Valley, Brimbank, Sunshine, Yarraville and others," she said.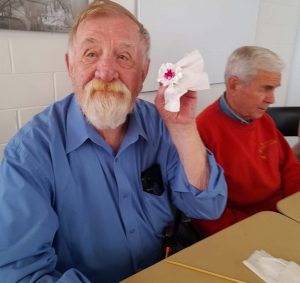 During the program, senior citizens over the age of 65 years old will be able to feel inspired with life again, enjoy companionship of people with the same interests and feel young once again.
To be eligible for this service you must be aged 65 and over, speak Russian and have a carer.  The service is valid for non-Australian citizens and non-residents.